Which teams are the Dallas Cowboys biggest rivals?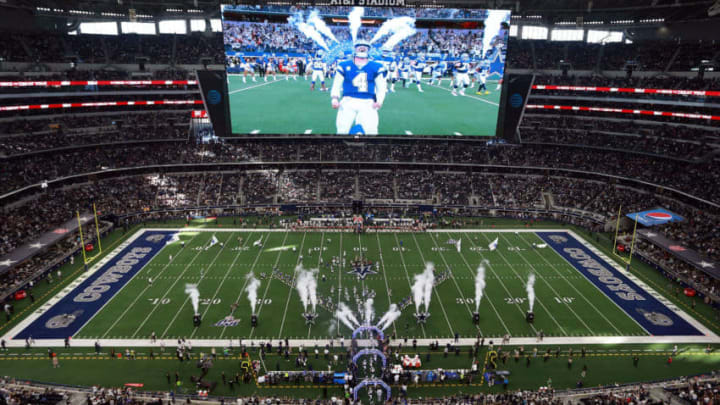 General view (Photo by Richard Rodriguez/Getty Images) /
Fans of the Dallas Cowboys (Photo by Larry French/Getty Images) /
Washington Football Team
The Washington Football Team always seem to play their best football against the Dallas Cowboys. No matter what their records are, the game always carries an uneasy feel to it. I cannot remember a game where I was entirely sure Dallas was going to win.
This rivalry just has an odd feel to it. It's almost like the superior team always fails to show up.
On November 24th, 1991, the eventual Super Bowl Champion Washington Team would lose to the Dallas Cowboys, 24-21.
Can anyone forget the rookie tandem of quarterback Robert Griffin and running back Alfred Morris destroying the Dallas Cowboys playoff hopes in December of 2012.
On December 29th, 2005 was the infamous "Monday Night Miracle" where Washington was held scoreless the entire game until their quarterback, Mark Brunell, threw two touchdown bombs to wideout Santana Moss and stunned the Cowboys, 14-13.
The last memory I have before enlisting in military was Dallas Cowboys quarterback Troy Aikman throwing a game-winning touchdown pass to wide receiver Raghib "Rocket" Ismail bringing the Cowboys back from a three-touchdown fourth quarter Washington lead in overtime.
Even though Dallas holds a  73-45-2 All-time record against their divisional foe, the margins of victories always feel like the game was too close for comfort.