Which teams are the Dallas Cowboys biggest rivals?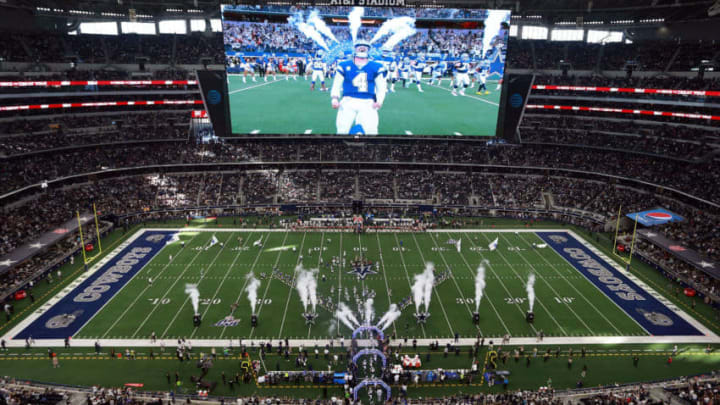 General view (Photo by Richard Rodriguez/Getty Images) /
Dallas Cowboys fans (Photo by Jimn Luzzi/Sports Imagery/Getty Images) /
Philadelphia Eagles
The Philadelphia Eagles are the Dallas Cowboys' biggest rival. This division rivalry is as nasty as it gets. I still recall the war of words between former Dallas Cowboy head coach Jimmy Johnson and the late Buddy Ryan.
I still remember the feeling I had when my drill sergeant in basic training told me that Micheal Irvin hurt his neck, which would ultimately end his career, and cheered as he lay on that concrete floor the Eagles used to call turf.
This rivalry vaulted to number one for me back in 1995 on the famous "four and one" play. Then Cowboys head coach Barry Switzer ran the same play twice to running back Emmitt Smith only to be stuffed on each occasion. The Cowboys lost the game but did win their fifth Super Bowl that year.
The new millennium opened up with the "pickle juice" game. Then Eagles head coach Andy Reid gave his players pickle juice to combat the Texas heat and opened up the game with a successful onside kick. The Eagles won that game 41-14.
The Eagles also beat the Dallas Cowboys 20-7 in their only NFC Championship game against each other. Before the game, the Eagles got under the Cowboys skin by forcing Dallas to wear their so-called "unlucky" blue road jerseys. The good news is that the Eagles lost in the Super Bowl that year.
I have still not attended a game in Philadelphia because I'm not sure what kind of trouble awaits in the stands. I did wear a Dallas Cowboys T-shirt while I was in Philly a couple of years ago and the hotel manager asked me if I wanted to reconsider going for a jog in my current attire.
Dallas holds a 69-53 lead All-time series record but is the slimmest lead the Cowboy have in the division.
Honorable Mentions
Chicago Bears
Seattle  Seahawks
Houston Texans
Las Vegas Raiders