Five teams who could ruin the Dallas Cowboys draft in 2020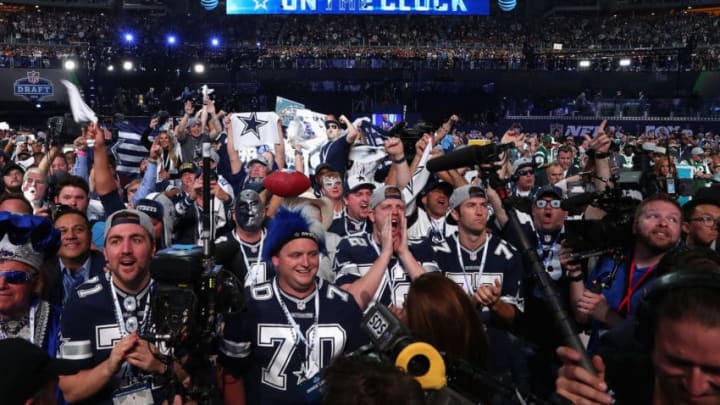 Dallas Cowboys fans at the 2018 NFL Draft (Photo by Tom Pennington/Getty Images) /
Indianapolis Colts
Draft Pick: #13
Team Needs: Edge Rusher, Interior Defensive Line, Wide Receiver, Tight End
Just like the Redskins and Giants the Indianapolis Colts are going to be looking for help on both sides of the football, and just like those other teams, they are going to be looking at players the Cowboys could be interested in.
In the Colts case, they will be looking to strengthen an offense that became too one dimensional towards the end of the season. When teams faced the Colts they knew that they had to stop the running game to have a chance to win after T.Y. Hilton was out due to an injury for a few weeks.
While the Dallas Cowboys aren't going to be that interested in the wide receivers, they will be looking for their future at the tight end position. And so will the Colts, Eric Ebron will be leaving in free agency while Jack Doyle continues to fight the injury bug. No matter who the quarterback is they won't be able to win without a passing game so that's something to look out for with this team.
They also will be looking to boost their pass rush with edge rushers and interior defensive linemen. Ever since Dwight Freeney left the Colts that haven't had a real threat to get to opposing quarterbacks. With the depth at this position look for them to grab them early in the draft and potentially steal players the Cowboys want in the process.