Five teams who could ruin the Dallas Cowboys draft in 2020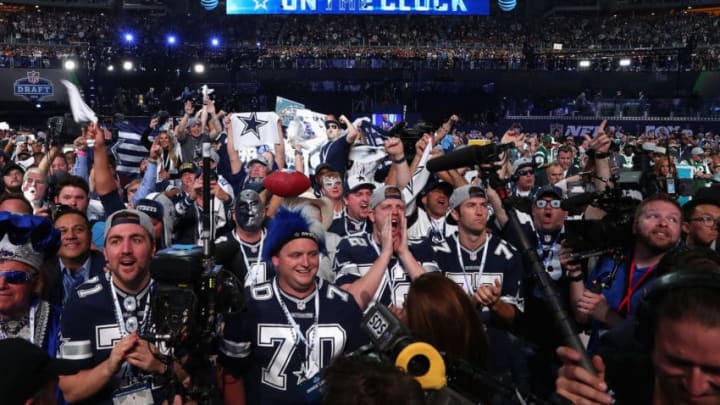 Dallas Cowboys fans at the 2018 NFL Draft (Photo by Tom Pennington/Getty Images) /
Carolina Panthers
Draft Pick: #7
Team Needs: Interior Defensive Line, Cornerback, Safety
As we keep going down the draft board the next potential bump in the road for the Dallas Cowboys could be the Carolina Panthers. Unlike the previous teams though the Panthers have the potential to hurt the Cowboys only on the defensive side of the football.
The Panthers defense was horrible last season, which showed at the end of season record of 5-11 as well as ending up being the 31st ranked in 2019.
New Head coach Matt Rhule is an offensive-minded coach but the glaring problem for his new team is obviously on defense. And it all starts with their interior defensive line that surrendered 31 rushing touchdowns and a pass rush that didn't have any impact on games.
Whether due to injuries or lack of talent they will look to rebuild this unit. Once that is done they can then focus on the cornerbacks and safeties to rebuild a secondary that gave up 21 touchdowns last season.
Now we have no idea of what type of players Rhule and his staff will be looking for but just the fact that they will be looking at the same players the Cowboys will be targeting makes me uneasy.
If you can't anticipate what a team is looking for with regards to players' traits and abilities then that makes that team the biggest wild card in the draft and unfortunately for the Cowboys, they have Panthers ahead of them.