Dallas Cowboys Draft: Which position should the 17th pick be used on?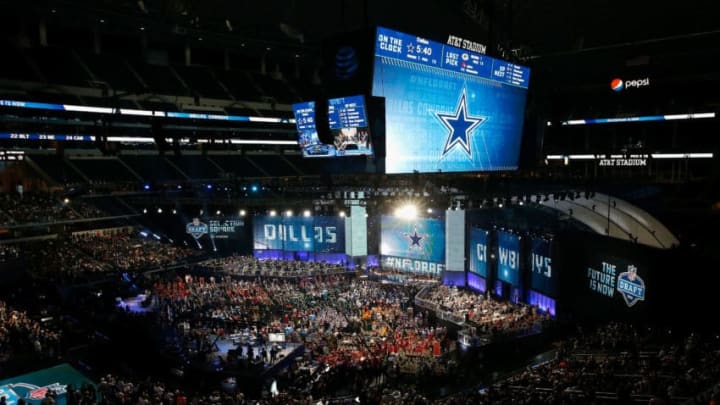 Dallas Cowboys, 2018 NFL Draft (Photo by Tim Warner/Getty Images) /
(Photo by Tom Pennington/Getty Images) /
Pros and Cons of a Tight End at 17
The Dallas Cowboys have a decision to make at the tight end position, first, they have to decide if they want to bring back Jason Witten. Next, they have to decide if Blake Jarwin is someone they want to be the future at tight end for the team. If that isn't the case then they need to look towards the draft, so could they take one at 17?
Pros
Take a tight end this high in the draft means that this player is a can't miss and will become an immediate threat to opposing defenses. He will be able to stay on the field on all downs instead of switching out because he can't catch or run block.
You don't find too many tight ends like this and there aren't many in the draft so if the Cowboys pull the trigger this early then they may have brought back receivers Amari Cooper and Randall Cobb which will give them the ability to make this pick.
Cons
Tight ends that initially come into the NFL aren't physically developed enough to handle defensive ends and some linebacker's strength. It will take time for them to become strong enough to hold up when it comes to run blocking. It's also very hard to believe that the Cowboys are going to take a tight end this high in the draft for that reason along with all of the other major concerns they have with this roster in free agency.