Dallas Cowboys Draft: Which position should the 17th pick be used on?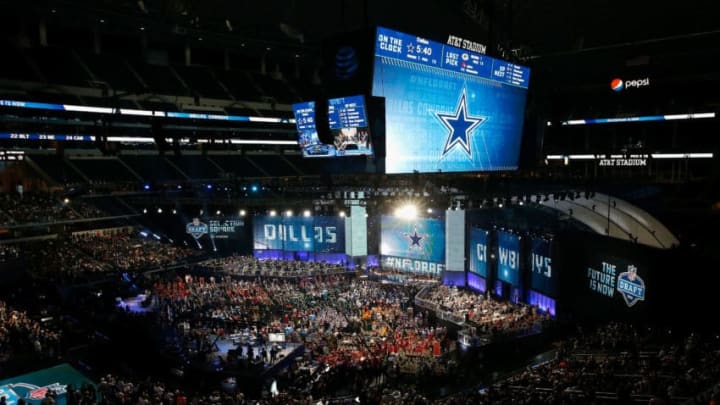 Dallas Cowboys, 2018 NFL Draft (Photo by Tim Warner/Getty Images) /
(Photo by Sean M. Haffey/Getty Images) /
Pros and Cons of a Wide Receiver at 17
This may be a position where even if the Dallas Cowboys decide to bring back wide receivers Amari Cooper and Randall Cobb the team could still decide to draft a receiver. They may decide to just tag Cooper and draft his replacement, or they could bring Cobb back on a short deal and draft his replacement. So let's take a look at the final potential position of interest for the Cowboys in the 2020 NFL Draft.
Pros
Anytime you are taking a receiver this high in the draft he is a player that is explosive and a game-changer on offense. This move would give the Cowboys a weapon on the outside but also help them save cap space by giving them a cheaper option instead of paying top dollar for Cooper or Cobb. The Cowboys offense is already explosive but the extra weapon could put them over the top and giving Prescott another weapon doesn't hurt.
Cons
Young wide receivers coming into the league tend to need time to adjust to new offensive terminology and route trees. So they may not be as much of an impact player when they first arrive on the team.
They also will need to work on their ability to block on running plays so they can be on the field on every play. This is also a very deep draft when it comes to receivers so the Cowboys could wait and pull the trigger on a receiver later in the draft.
Now all of these pros and cons could be things the Cowboys coaches and front office are thinking about, or maybe they aren't. We will get a better idea of what position they are leaning towards when player meetings and visits being. Until then we wait and hope they take a player that can come in and do great things for this team.