Dallas Cowboys Draft: Which position should the 17th pick be used on?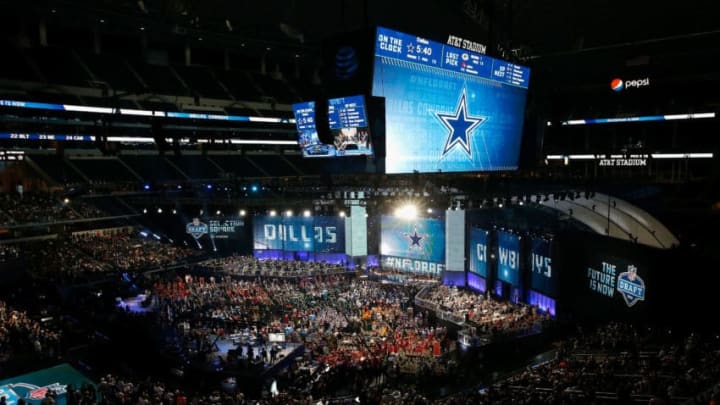 Dallas Cowboys, 2018 NFL Draft (Photo by Tim Warner/Getty Images) /
(Photo by Daniel Shirey/Getty Images) /
Pros and Cons of a Safety at 17
The safety position has probably been the most controversial position for the Cowboys outside of the quarterback Dak Prescott. Neglected over the years for reasons that many just can not understand, especially at a position that hasn't produced any positive results for the Cowboys in a very long time. So could this be the year the Cowboys finally pull the trigger on this position in the draft?
Pros
Drafting a safety at 17 pretty much assures CowboysNation that safety Jeff Heath either will not be returning or he will return in a lesser roll on defense next season. This draft has a few safeties that could fall to the Dallas Cowboys at 17 and if there was a year to take one it's this year.
The safeties in this draft are some of the most athletically gifted players at the position we've seen in years. Paring any one of them with current safety Xavier Woods could give the Cowboys a dynamic duo playing center field on this defense.
Cons
Once again you have to worry about the growing pains of defensive backs when they first come into the NFL. Rookie safeties are very susceptible to veteran quarterback tricking them with their eyes. They also tend to get fooled by play-action passing plays leading to big plays for opposing offenses. Something the Cowboys have been very good at not doing over the past few seasons.