2 Dallas Cowboys players who go snubbed by the Pro Bowl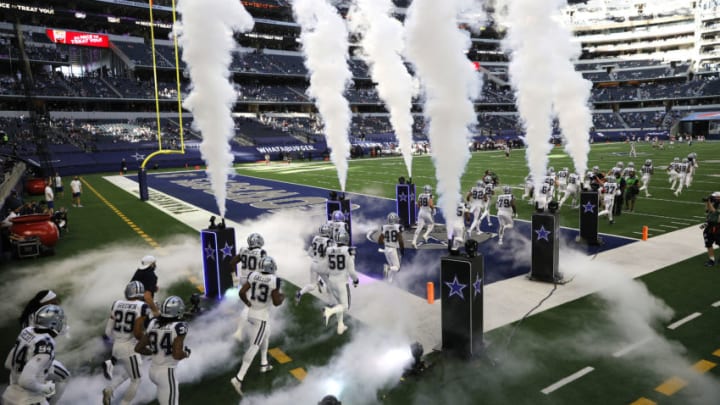 Dallas Cowboys (Photo by Tom Pennington/Getty Images) /
Dallas Cowboys Mandatory Credit: Matthew Emmons-USA TODAY Sports /
In a surprising move, the Pro Bowl voting process inexplicably left off two Dallas Cowboys players who deserved to hear their name called.
For the first time since 1989, the Dallas Cowboys did not have any players selected to the Pro Bowl. Last month I wrote about who should be considered for the honor and I was convinced that at least two players would hear their name called.
I always enjoyed those videos of the head coach calling out players' names after practice
and the entire team just jumps on the person with joy to celebrate their selection. It's the closest adult males will ever come to reliving our childhood playground days.
I can only imagine hearing head coach Mike McCarthy addressing the team and informing them that the club did not have anyone selected. I'm sure there was a drop in some veteran's stomachs upon hearing their efforts weren't good enough to be named amongst the NFL's elite.
After the initial shock, I'm sure anger set in and that is where I believe the Dallas Cowboys can benefit from not having anybody selected. I truly believe that the Dallas Cowboys have some serious talent on this roster.
I also think that wearing the star on the side of your helmet comes with expectations that surpass those from other teams. I expect this ego-deflating moment will have a positive effect on the field.
I also feel like some players on this team are content with just being a Dallas Cowboys player. I hope reality is setting in and some players who have expected things to happen simply because they are Cowboys once again find the hunger that got them to this league in the first place.
With that said, there were two worthy players of being initially selected that should be upset about not hearing their name called. They have every right to be upset and lead the league in Pro Bowl snubs.