Which teams are the Dallas Cowboys biggest rivals?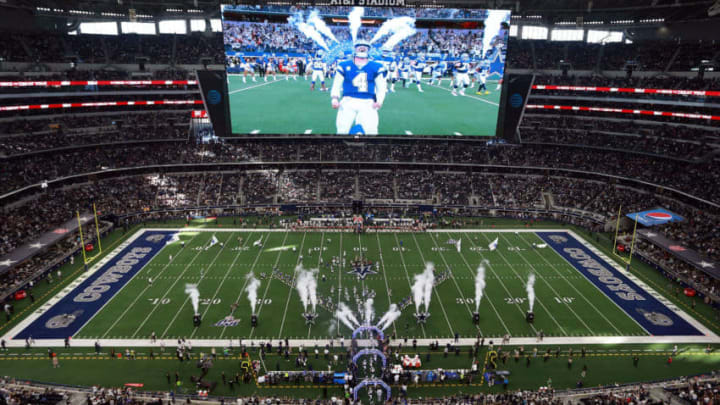 General view (Photo by Richard Rodriguez/Getty Images) /
Dallas Cowboys fans in CLEVELAND, OH –  (Photo by Jason Miller/Getty Images) /
The Dallas Cowboys are probably the most hated sports team in the NFL but which team do the Cowboys consider as their biggest rival?
The Dallas Cowboys are probably atop the list of many other NFL franchises as being their biggest rival but which teams do the Cowboys hate the most?
One could simply place their division rivals in any order and you would probably be right although some of the most gut-wrenching losses have come at the hands of non-divisional opponents.
I took some input from some of my relatives both young and old and found out that some rivalries have died out over time and some burn just as hot as they did decades ago. I will once again attempt to list the top six rivals of the Dallas Cowboys.
Green Bay Packers
The Green Bay Packers are a historical team that has many great names associated with them. During the Dallas Cowboys infancy, Head Coach Vince Lombardi gave the Cowboys some of their most grueling losses.
The 1966 NFL Championship game ended when Dallas Cowboys quarterback "Dandy" Don Meredith threw a late interception to seal the game for the Packers. Green Bay would eventually win the first-ever Super Bowl.
Who can also forget the term "Ice Bowl" where the Packers defeated the Cowboys and earned a second consecutive Super Bowl trip and victory. A quarterback sneak at the end of the game gave Lombardi a victory over legendary Dallas Cowboys head coach Tom Landry. Who knows, if Landry would have won, the Super Bowl trophy could've been known as the Landry trophy and not the Lombardi trophy.
Lately, it has been Green Bay quarterback Aaron Rodgers who has been giving these Dallas Cowboys heartbreak in the final seconds. Oddly enough I find some kind symmetry that they now employ a Green Bay Super Bowl-winning head coach.
Both of these teams are tied for the most playoff appearances with 33 each. For these reasons and many more that I don't have listed is why I have the Packers at number six.