Should the Cowboys prioritize Caleb Farley or Patrick Surtain in the draft?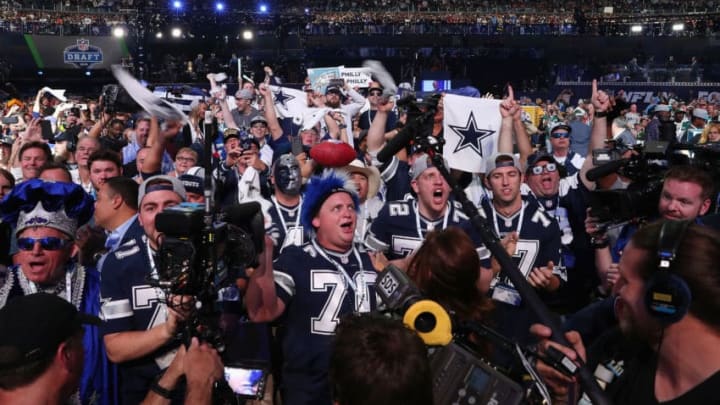 Dallas Cowboys fans (Photo by Tom Pennington/Getty Images) /
Dallas Cowboys. (Photo by Tom Pennington/Getty Images) /
The Dallas Cowboys were one of only seven teams in 2020 that allowed opposing passers to have a passer rating of at least 100.
The team has only managed to nab seventeen interceptions over the past two seasons. That number is one fewer than the total interceptions the Miami Dolphins accrued during 2020 alone.
Needless to say, the organization is in dire need of help in their secondary. That has led many fans and analysts to suggest that the team should target a cornerback with their first-round pick in the 2021 NFL Draft.
Dallas currently owns the tenth-overall pick in the draft and the two defensive backs that have generated a lot of buzz for that selection are Alabama cornerback Patrick Surtain II and Virginia Tech cornerback Caleb Farley.
Naturally, the question that fans of America's Team have been debating for months has been which of these two top-tier prospects would be a better selection for the Cowboys.
This article will attempt to make the case for both players and then conclude with a recommendation as to which young defender would be a better fit for the Dallas Cowboys.