Three Dallas Cowboys that must step up next season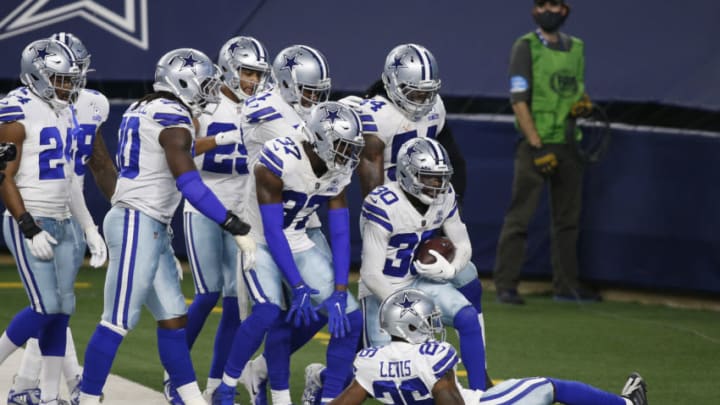 Dallas Cowboys defense (Tim Heitman-USA TODAY Sports) /
Xavier Woods, Dallas Cowboys (Credit: Kyle Terada-USA TODAY Sports) /
For some reason, Jerry Jones hates safeties. They have not had a top safety since safety Roy Williams left for the Cincinnati Bengals in 2009. Since then, they have had mediocre players play this position.
Hybrid defensive back Byron Jones played safety for the Cowboys but emerged as a cornerback instead. The team would miss safeties again after making Jones switch positions.
Then came Xavier Woods out of Louisiana Tech. He was a sixth-round draft pick in 2018 and had low expectations. He made his name known by his sophomore season. While having two interceptions isn't impressive, the safety defended nine passes and made 56 tackles.
He picked off only two passes, but he defended nine and made 56 tackles. Then he had two interceptions, five passes defended, and 77 tackles the following year.
He wasn't the best at tackling, and he didn't make big plays; however, he proved he can be a reliable safety. It seemed as if that all disappeared this season. He was blowing coverages, giving up touchdowns, and not getting his hands on the ball.
The Cowboys need to sign him to a new contract. I hope they do sign him to a new contract and that the lousy 2020 season lowered his price. That way, the team still has one safety, and he gets the opportunity to bounce back.
He is only 25-years-old, and can still be a reliable safety. Working with Quinn and new defensive backs coach Joe Whitt Jr. will help him.
Quinn and Whitt oversaw safeties Ricardo Allen and Keanu Neal on the Atlanta Falcons. While this past season wasn't their best work, they are respected safeties in the NFL.
Neal is more of a coverage safety. If they can develop Woods as they did Neal, it will go a long way. The Dallas Cowboys defense needs a reliable safety to help out the cornerbacks.
To add to the list, Quinn brought the NFL the Legion of Boom. That is the best group of defensive backs in recent history. Among them were two All-Pro safeties in Earl Thomas and Kam Chancellor.
As the last defender, Woods needs to work on his tackling. The team gave up too many big plays, and it is up to him to prevent them from being touchdowns. Put that together with making better reads, and Dallas will have a stud safety.
The Cowboys have a lot of good players on their roster. They missed time from injuries and should be coming back healthy. With Williams, Hill, and Woods taking a step up, the Dallas Cowboys should be a top team in the NFC.