3 notes to digest before the Dallas Cowboys visit Washington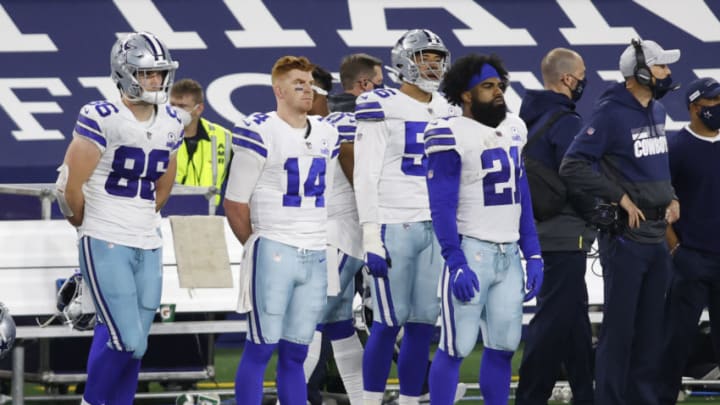 Dallas Cowboys, Ezekiel Elliott - Tim Heitman-USA TODAY Sports /
New York Giants, Jason Garrett – Robert Deutsch-USA TODAY Sports /
3. The art of the clap. The art of the high road
This one is a little late. But I can't stop thinking about the class of Jason Garrett, which was on full display when Dak Prescott went down in gruesome fashion.
By now, we all saw the character of former head coach Garrett, who looked on as his former starting quarterback grimaced in pain and eventually, tears. It was a prized moment for Dallas Cowboys staff and fans to witness Garrett's support.
Look, there's plenty of time after the season to play Monday morning quarterback on all the coaching changes for 2020. There will be a time for that. But not right now; it's just too soon, too early.
But I will say this: The current coaching staff better make some changes quickly. From defense, offense, special teams to play-calling. All. Of. It. I'm not impressed, and clearly, Cowboys Nation isn't magically cloaked with how things fared thus far.
Prediction time!
The Washington Football Team has not won since September 13, the first week of football. They beat the Eagles, 27-17. This is not the time to provide Cowboys Nation more embarrassment. And, I don't think they will. (Well, I hope not.)
This will be a battle of the super bad squads, plenty of penalties, and head-scratching plays. It will be close.
Because nobody and their friends want to win the NFC East, this contest will be even Stevens for no obvious reason other than to maybe try and end the game in a tie. You know, for the heck of it. Hopefully, that does not come to fruition. Give me: Dallas Cowboys, 23 – Washington Football Team, 21.