3 notes to digest before the Dallas Cowboys visit Washington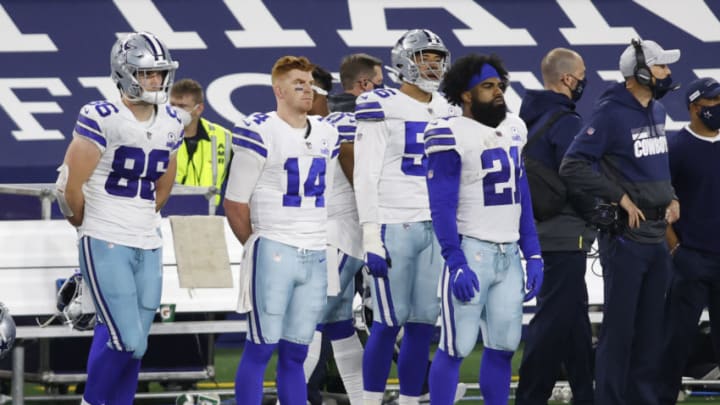 Dallas Cowboys, Ezekiel Elliott - Tim Heitman-USA TODAY Sports /
Dallas Cowboys, Dak Prescott – Tim Heitman-USA TODAY Sports /
1. The lost energy of 2016
For all the Dak Prescott haters out there, this one is for you. Before halftime in the Giants game, Prescott was flashing his million-dollar smile as he sprinted to the locker room. And why wouldn't he smile?
The guy just ran a successful heist of the Philadelphia Special, only this time it had Dallas fingerprints. It worked. Prescott was now an owner of a receiving, rushing, and passing touchdown for the 2020 season.
That smile beams with me still. There's no question that the soul of the Dallas Cowboys is gone. It's something we've taken for granted since 2016 when Prescott landed on the NFL scene in All-Pro mode.
The Dallas Cowboys can't pluck and play another to fill his shoes. We knew this, even if we filled our own hearts with synthetic doubt. Prescott is the guy, whether you like it or not. And, this is why I believed and will continue to believe he will earn top coin. Whether this is in Big D or not is up to Mr. Jerry Jones.