Dallas Cowboys: Predicting 2020 All-NFC East defensive team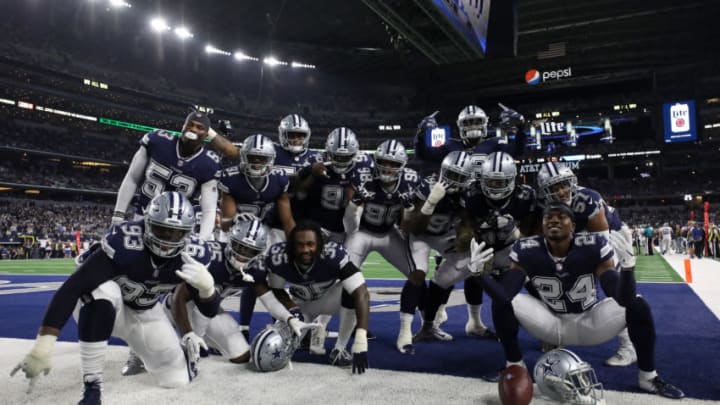 Dallas Cowboys defense - (Photo by Ronald Martinez/Getty Images) /
Dallas Cowboys defense (Photo by Ronald Martinez/Getty Images) /
We predict the 2020 All-NFC East defensive team. Which Dallas Cowboys will grace the elite?
Last Thursday we predicted the All-NFC East offensive team in which five Dallas Cowboys graced the top ranks of the division.
There are more question marks and fewer known quantities on the Cowboys defense. Therefore, one would expect a lower number of Dallas players to join the elite NFC East defensive squad.
The Cowboys, Eagles, and Redskins play a base 4-3 defense. While the Giants line up in a base 3-4 defense. In order to form a defensive team between them, there will be certain like positions grouped together from each defensive set.
INSIDE OF TACKLE LINEMEN (4-3 DT, 3-4 NT, 3-4 DE)
FLETCHER COX (DT) – PHILADELPHIA
Fletcher Cox is a load to handle inside. The Eagles veteran has a rare combination of speed and power that secured five straight Pro Bowls (2015-19).
GERALD MCCOY (DT) – DALLAS
Gerald McCoy has recorded at least five sacks and 13 quarterback hits in eight straight seasons (2012-19). Even at 32, the six-time Pro Bowler's numbers have yet to dip below the above levels.