Dallas Cowboys: The 2020 NFL Draft is finally upon us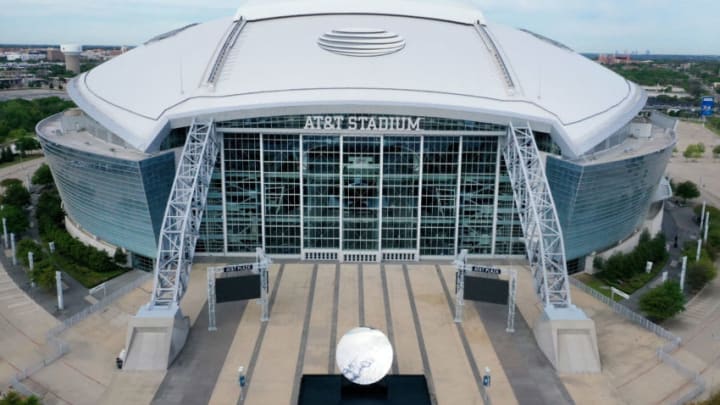 Dallas Cowboys, AT&T Stadium (Photo by Tom Pennington/Getty Images) /
With the 2020 NFL Draft finally here, it is time to put aside all of these mock drafts and welcome the newest addition for the Dallas Cowboys.
Today is like Christmas for me and many of you as well. There is nothing like going over the newest additions to the Dallas Cowboys. With that said, everyone must remember that it can be a very nervous time for these young men as well.
Only a select few have an idea of where they might end up while others simply play the waiting game. One thing that fans must remember is that these are still kids graduating to play a man's game.
Draft gurus and amateurs alike have gone over ad nauseam who is projected to go where and who fits a certain cities identity. The Dallas Cowboys front office has done their due diligence and no matter who they select, we must respect their decisions.
"Booing" a player because that is not the name we have been commonly associated with these past few months is not the prospect's fault. It is supposed to be a great experience for these players and their families but could easily become an unwelcoming initial impression.
Now there are some prospects that everyone needs to get to know. I am still holding out hope that Florida cornerback C.J. Henderson falls to the Cowboys but I am not sure he even gets out of the top 10. I am hopeful that there is a run on offensive players that push him at striking range.
LSU defensive end K'Lavon Chaisson is my betting favorite to be the selection. This "Gumby" like player has all the tools to be successful but is as raw as a prospect can be. Like others, I truly believe that this guy could have broken the top ten if LSU conducted their Pro Day as planned.
Alabama safety Xavier McKinney is another name to watch. This versatile defender would slide into the Cowboys strong safety spot and provide athleticism the Cowboys haven't seen since the days of Dallas Cowboys safety Darren Woodson. An obvious choice that fills a need but at a position the Cowboys have neglected for years.
LSU safety Grant Delpit was an early mock draft favorite that seems to have lost steam. I am still higher on Delpit than any other safety in this draft but through the draft process, he has seen his stock drop after further evaluation. His missed tackles seem to have erased the fact that he is a super rangy back-end of the defense player with great instincts.
Oklahoma linebacker Kenneth Murray is a high character person with above-average athletic ability and has some pass-rush ability for an inside backer. His instincts are extremely questionable. The film work I watched on this gentleman had him fill the wrong hole sometimes and get fooled by the play fake more often than your average linebacker.
With the heath concerns over Dallas Cowboys linebacker Leighton Vander Esch, the Cowboys might find it hard to pass on this prospect.
Michigan center Cesar Ruiz is a late riser but has huge potential. Efficient at making all the line calls and has excellent tape. His size and mobility indicate that he should be able to handle both a power run game or a zone-blocking scheme. His addition would also ease the loss of former Dallas Cowboys center Travis Frederick.
Penn State defensive end Yetur Gross-Matos is a big-bodied defensive end that is impressively productive against the run. His pass-rush ability is more reminiscent of a small defensive tackle than that of a traditional pass rusher. I have no doubt that this prospect won more people over with his interview skills than that of his tape.
No matter who the Dallas Cowboys select, I expect the fans of the greatest sports franchise commonly known as "America's Team, to welcome in whoever the newest addition turns out to be. Have a great draft weekend.