Dallas Cowboys: Power ranking five first round options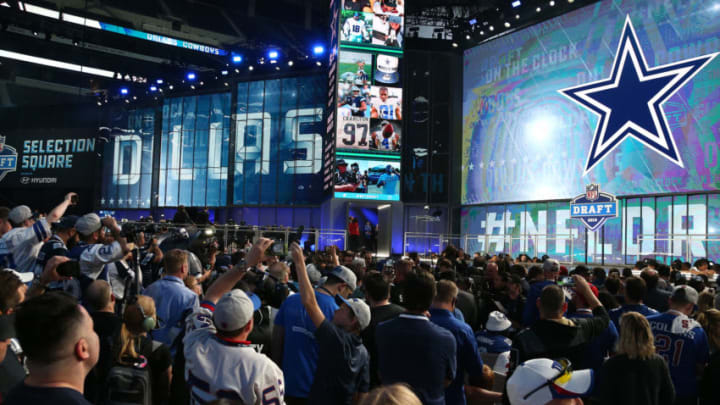 Dallas Cowboys NFL Draft (Matthew Emmons-USA TODAY Sports) /
Patrick Surtain II, Alabama Crimson Tide (Credit: Mark J. Rebilas-USA TODAY Sports) /
1. Patrick Surtain II
Up until the Dallas Cowboys select on draft night, it will take some convincing for me to believe that anyone other than Surtain is the most likely pick at 10. Sure, there has been some doubt sewn in here given how much the Cowboys really do seem to like Horn, but while many players have risen and fallen in consideration here, the one constant all along has been Surtain.
The former member of the Alabama Crimson Tide is, in my opinion, the best defensive player in the 2021 draft. He's an outside corner with good size who does nearly everything well. Surtain also sports great technique and showcased his athleticism at his eye-popping Pro Day back in March.
He also has the type of skillset to be a dominant force in new defensive coordinator Dan Quinn's defense. If Quinn wants to run a Cover-3 defense similar to what he implemented during his championship days running the Seattle Seahawks defense, then Surtain is probably the better pick over Horn.
Not unlike Horn, Surtain's father played in the NFL as well. From 1998-2008 Patrick Surtain Sr. played for the Chiefs and Miami Dolphins. In the process, he was a Pro Bowler three times and named an All-Pro once. It may seem inconsequential in the grand scheme of things, but recently Jerry Jones even said that he does think it matters when a player's father played or coached in the NFL.
There is a very good chance that Surtain could be drafted before the Cowboys pick, and ultimately be the first defensive player selected off the board. If that happens then Horn is likely the pick and a good one at that. However, if the choice ends up coming down to Surtain or Horn, I think it needs to be Surtain.
The Cowboys defense was horrific last season, and Surtain could go a long way towards injecting some life into it. He is the rare pick who could be the best overall player on the draft board while also simultaneously fitting into a position of need.
If Surtain joins the Cowboys on draft night then get excited, in fact, get very excited. He has the potential to be a legitimate shutdown corner in the NFL and watching him re-team with his former college teammate and fellow corner Trevon Diggs could be must-watch action for Dallas Cowboys fans.