Dallas Cowboys 53-man roster prediction pre-training camp
Running Back and Fullback
No changes here from my previous predictions. I said it before when the Cowboys drafted two running backs it showed what they thought about Darius Jackson. Unless there is an injury Jackson will really have to show this team that they haven't seen before or he's as good as gone.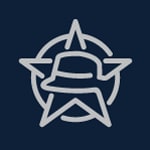 Want your voice heard? Join the The Landry Hat team!
Write for us!
Wide Receivers
I believe the Dallas Cowboys are going to go heavy at the receiver position this season. They really wanted to get faster at the position and it looks like they have. Johnson is going to make this roster, mark my words.