When the Dallas Cowboys drafted running back Joseph Randle in the fifth round of the 2013 NFL Draft, I wasn't a big fan of his. Randle was highly productive at Oklahoma State, but he was slow and slight. Neither of which is good for an NFL running back. And I had every intention of writing this article and showing why the stats say he shouldn't make the team. His 3.0 yards-per-carry average is way below league average and wasn't a real factor for much of the season.
But then I found a stat with Randle that made me ease up on my stance on him. Since the merger in 1970, only 21 running backs that were drafted in the 5th round scored at least two touchdowns in their rookie year. And that list includes players like Herschel Walker, Zac Stacy, Tim Hightower, and Sammy Morris. In his first game as a starter, Randle had 19 carries for only 65 yards (3.4 YPC) against the Philadelphia Eagles. He was mostly ineffective in that game. But after re-watching the match on the All-22 coaches' film, I noticed that the Cowboys offensive line did not play very well. Here are a few GIFs to highlight some of his nice runs throughout the year: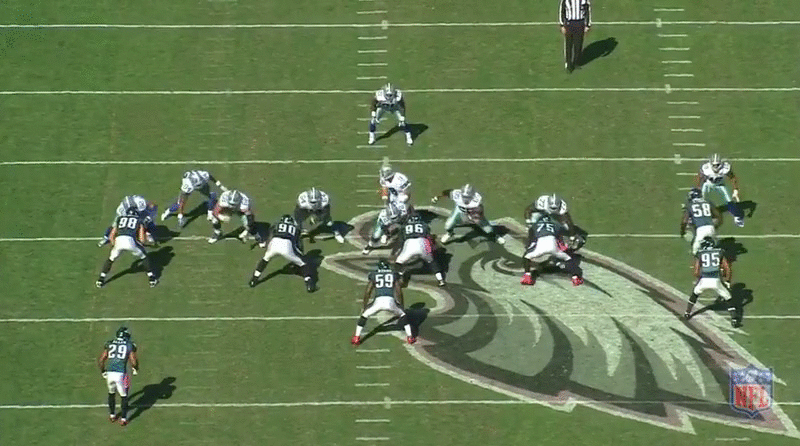 Randle has enough awareness to follow the crack-back block and get into the open field. He's not going to beat anyone with speed or power, but he can be slippery to tackle for defenders. This play against the Chicago Bears is a good example of that: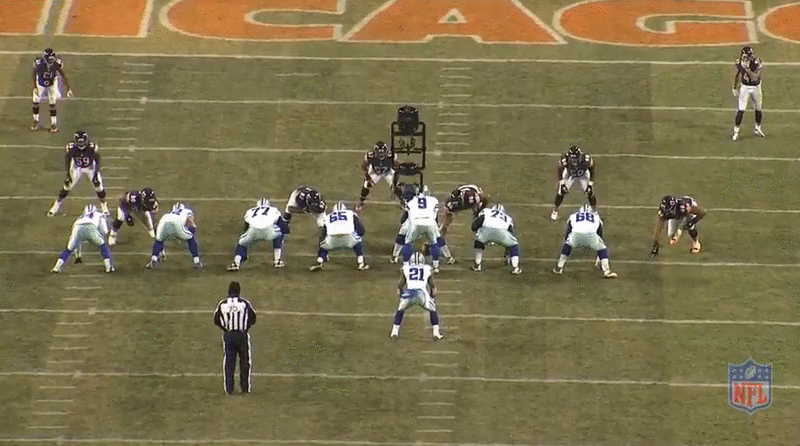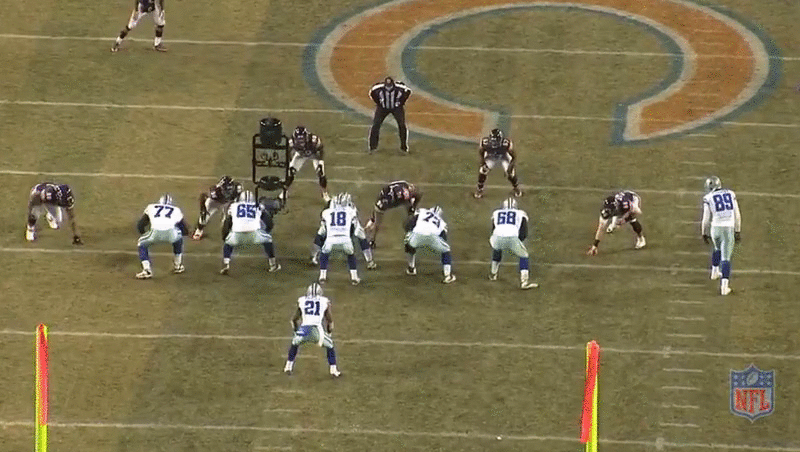 I suspect that Ryan Williams and Joseph Randle will be battling for the final running back spot on the team. And if Randle can continue to get better and stay healthy (something Williams has not been able to do) I suspect the Cowboys stay with Randle as their third running back. Don't expect greatness from Randle. But he's someone who can get what's blocked for him and a player who fits well into this offense.
Tags: Dallas Cowboys Joseph Randle NFL