It's no secret that the Dallas Cowboys will be looking for interior defensive line help this offseason. Last year's starters at the position were Jason Hatcher and Nick Hayden. Hatcher is currently a 31-year old free agent who is coming off his first Pro Bowl season ever. Hayden was an unemployed ex-NFL player signed off-the-streets last season who played well in the absence and subsequent release of Pro Bowler Jay Ratliff.
With it unlikely Dallas will be able to re-sign Hatcher due to their salary cap limitations and Hayden still with a lot to prove, the Cowboys will be looking to add interior talent via free agency and the draft. Our sister site, NFL Mocks, recently released their newest mock draft. In it, editor Joe Soriano predicts Dallas will address this very position from the very beginning: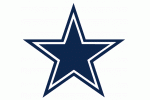 17. Dallas Cowboys – Aaron Donald, DT – Pittsburgh
"With Jason Hatcher set to depart in free agency, the Dallas Cowboys biggest need is at defensive tackle. While it would be nice to get a DT who can excel against the run and pass, that kind of player doesn't totally exist in this year's draft. That said, there are plenty of talented DTs to choose from, and Aaron Donald stands out above the rest. His lack of size will make him lose plenty of battles against better guards, but his motor and incredible football IQ allow him to still find the ball-carrier in the running game at times. Donald was a stud at the Senior Bowl, and he was the best defensive player in college football this past season due to his uncanny ability to put consistent pressure on the quarterback. He's one of the most disruptive players in the class, and the Geno Atkins upside he brings to the table ought to intrigue Jerry Jones and the Cowboys front office."
I love Donald for Dallas and I think he'd fit perfectly in the Cowboys current defense. But I also like the idea of the Cowboys trading down to get more picks in this underclassman heavy draft. If Dallas could trade down and still get Donald, plus some extra picks, that would be the perfect move for this franchise.
Tags: Dallas Cowboys Jason Hatcher Mock Draft NFL Mocks Nick Hayden