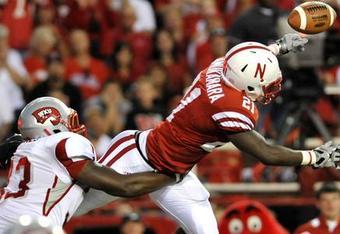 The Cowboys will be interviewing Nebraska cornerback Prince Amukamara at the NFL Scouting Combine. Many mock drafts have the Cowboys addressing their secondary needs by selecting Amukamara with the ninth overall pick in the upcoming draft.
The former Cornhusker is open to the possibility of playing in Big D. "I think it would be a very good opportunity to play for the Cowboys," Amukamara said. "I'm not foreign to that stadium. I played there twice. It's a really nice stadium."

Amukamara received first-team All-Big 12 honors in both his junior and senior seasons. One of the few questions that surrounds Amukamara is his top end speed, but he does not seem too concerned.
"I think that comes from people not knowing what they're talking about or really seeing me on film," Amukamara said. "I'll show it on Tuesday."
Amukamara will have his chance to prove the doubters wrong and he seems to carry a chip on his shoulder in whatever he does. One thing you can count on with this cornerback is his willingness to compete.
"Whatever team I play on I look forward to competing for a starting spot," Amukamara said.
Tags: 2011 NFL Draft Cornerback Cowboys Dallas Cowboys First-round Pick Mock Draft NFL NFL Draft Prince Amukamara Scouting Combine Secondary